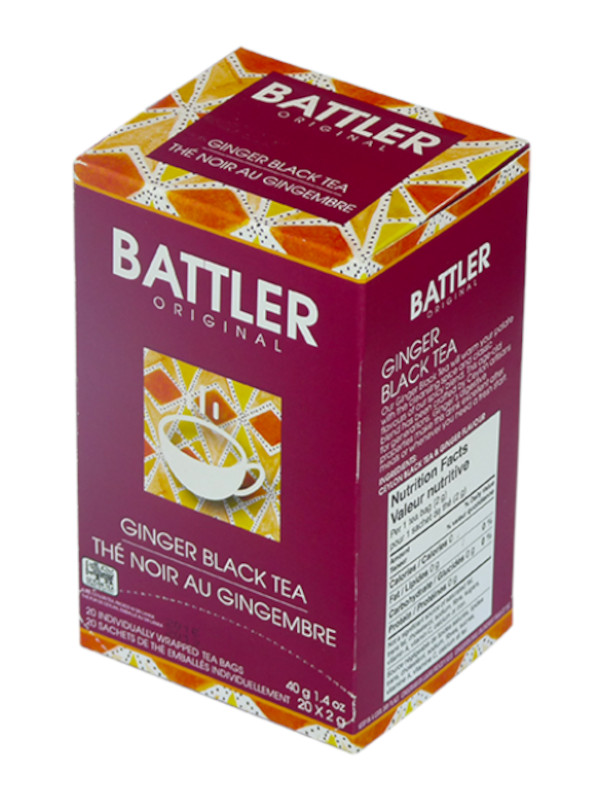 Battler Original Ginger Black Tea - 20 x 2g
Our Ginger Black Tea will warm your palate with the cleansing spice and classic flavours of our spicy blend. This age-old blend has been crafted by Ceylon artisans for generations. Ginger's aromatic properties make this drink excellent after meals or whenever you need a fresh start.
Ingredients: Pure Ceylon Black Tea & Ginger flavour.
Net Weight: 40 g